A model contract is a legally binding agreement between a model and an agency that outlines the terms and conditions of the model's representation by the agency. It is important for models to carefully review and understand the terms of their contract before signing, as it can have significant implications for their career.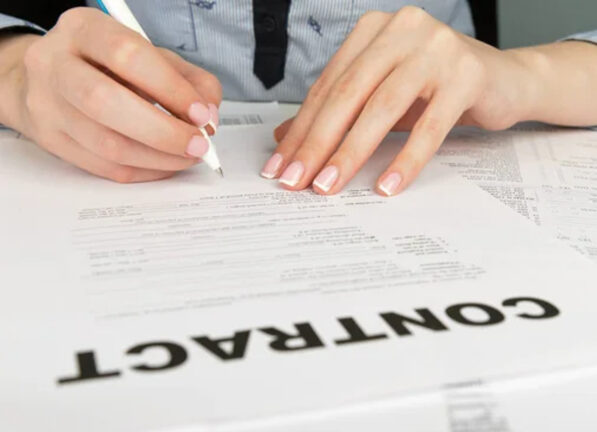 There are a few key things that models should be aware of before signing a contract with an agency:
Compensation
The contract should clearly outline how the model will be compensated for their work, including the amount of money they will receive, how often they will be paid, and any other perks or benefits that may be included.
Duration
The contract should specify the length of time that the agency will represent the model, as well as any renewal or termination clauses.
Expenses
The contract should outline who is responsible for paying for expenses related to the model's work, such as travel, accommodations, and wardrobe.
Termination
The contract should specify the conditions under which either party can terminate the agreement, and any consequences that may result from termination.
–
It's important for models to carefully review and understand their contract before signing, and to seek legal advice if they have any questions or concerns. It may also be helpful for models to negotiate certain terms of the contract with the agency, such as compensation and duration, to ensure that they are fair and reasonable.
In addition to understanding the terms of the contract, it's also important for models to research the agency and ensure that they have a good reputation in the industry. Models should also be aware of their rights and protections under the law, and be prepared to advocate for themselves if they feel that their rights or interests are being violated.
By understanding the terms of their contract and advocating for themselves, models can better protect their interests and set the stage for a successful and fulfilling career in the modeling industry.
–
BECOME A MODEL  at RUTA MODELS